1. Oh no. No no no. What is he doing here?
[Source]
2. Oh shit. Do I look okay?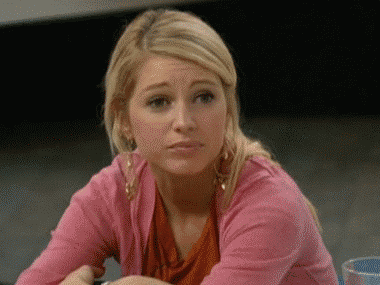 [Source]
3. Of course I don't look okay. It's laundry day and I haven't showered.

[Source]
4. You know what… Maybe I can just avoid eye contact.

[Source]
5. Yeah… Not so much.

[Source]
6. Oh my god…Hi! It's so good to see you!

[Source]
7. Awkward small talk.

[Source]
8. Oh, so you have a new girlfriend and your career is awesome? That's great!

[Source]
9. Yeah, I'm doing really great, too. I look terrible cause I just came from the gym, and I'm totally alone because I want to be.

[Source]
10. Well I'm actually really busy right now… But we should totally catch up some time. Let's get coffee!
[Source]
11. Okay. That wasn't so bad.

[Source]
More Like This: